Digital Marketing Career Options Available for Beginners
A new industry is booming that can put growth to your career. Digital marketing is one of the fastest-growing industry and has great career scope for as we say "optimised" enthusiast. A lot of varieties of job fields you will find in this branch but of course, needs genuine knowledge.
Also, a certain qualification in this field can positively enhance your selection chances into a different stream of digital marketing.
A field that was quite rare among the professionals a few years back now has taken a competitive position. Everyone is running to learn a different part of it, or completely switching their careers.
To be more clear, you can't learn whole digital marketing at once. It has subcategories under it which well discuss after. But to get more advanced or boost up your career in digital marketing, be an expert.
But here's a lot more, as you have to start from somewhere to be something.
So before directly jumping into the Digital Marketing Career Options,
Parts in digital marketing
Search engine optimisation (SEO)
Search engine marketing(SEM)
Social media marketing (SMM)
Content marketing
Pay-per-click advertising
Email marketing
Affiliate marketing
Now the career options you will have are,
Specialist in marketing and automation
Being an automation specialist you will focus on making the process automated. Automation will help the company to work faster and effectively. You will manage the technology involved in doing so.
Optimising website and application for the company
Managing customer interaction, that too automation based.
increasing sales or conversion
Optimising the landing pages for more conversions.
Managing email marketing campaign for sending automated emails to customers.
Observing analytics
Ads targeting and retargeting
Requirements:
Requirements: Knowledge of statistics, data management and a bachelor's degree in any of the related field. Having a degree in marketing or a master in it will be much better.
Graphic designer or UX designer (Digital Marketing Career Options)
A graphic designer is one of the most important fields in the online marketing system. The person will be responsible to uplift the interaction of the client with the website or application or any pages. How the user interacts with your site or app makes the complete game.
Action appealing environment
Providing information in a creative format
Making user interaction more easy and convenient to operate and navigate.
Conveying ideas and taking feedback for design improvement.
Requirements:
Anyone who has a passion for designing with technology would be great. Knowledge of marketing and sales for better understanding users mind and interaction behaviour. Having a bachelors in designing or computer science will be much preferred.
Social media manager
Now comes the very interesting job everyone will like to be on the board. Have you ever thought that why anyone will pay you 100k or more for using social media? It's true, as every brand, company, business, educational institutes or local shops have social media. But they don't have enough time and maybe info to do so.
So if you have great knowledge and can handle the below responsibilities then it's for you,
Managing to post about the brand on social media platforms.
Interacting with audience and followers.
Creating awareness about the brand or company.
Increasing follower base and promoting brand image.
Advertising for sales and leads generation
Optimising social media for better reach of the content and getting conversions.
And lastly, SEO tactics. It will make the brand social media page grow more and effectively.
Requirements:
A strong and depth knowledge of social media and ads will be the perfect one. The person who knows how to use social media to generate leads and convert them into paying customer will go a long way.
PPC Expert
A PPC marketing expert will be responsible for managing pay-per-click advertising. You will run an ads campaign on Google ads and social media platforms. The job of PPC expert will be,
Running Ads and optimising them with proper SEO and user demographic
Increase traffic over clients site through optimization of ads
Data analysis for regular check and modifications
Writing attractive ads that makes more chance of conversion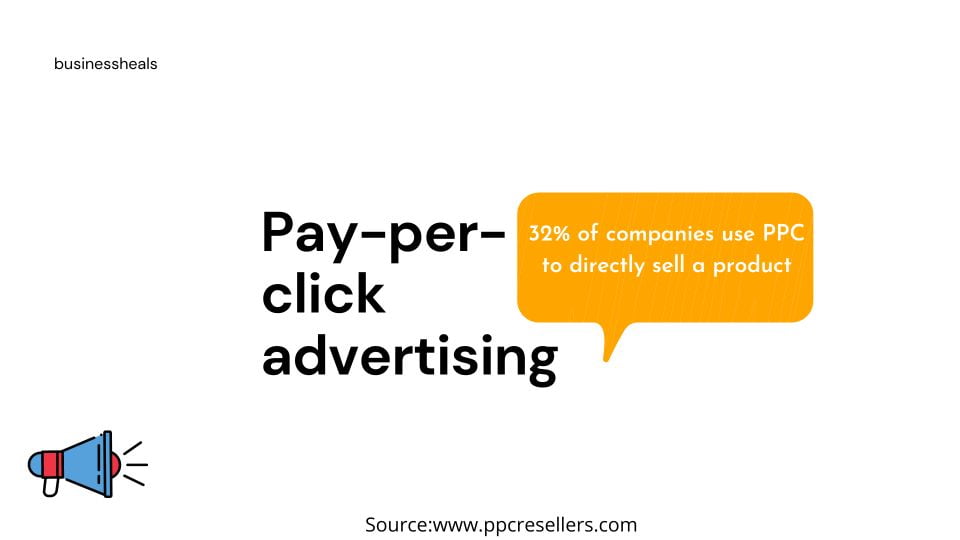 PPC was one of the most used form of paid marketing. According to stats, about 32% of big companies found PPC useful. They are using PPC for direct marketing and selling their products. You will get more conversion if targeting for a particular product with right methods.
Requirements:
A bachelors degree in marketing or digital marketing. Certification in digital marketing and especially Google AdWords. Perfect knowledge of data analysis, ads management and customer behaviour.
Also read : Guide to Start Affiliate Marketing for Beginners in 2021
SEO manager (Digital Marketing Career Options)
It's one of the most important jobs in terms of improving companies ranking over the search engine. The main responsibility of an SEO expert is to provide better ranking in Google particularly. SEO plays an important part in driving traffic over the website and generating leads and high revenue. The job of the SEO guy will be,
Content optimisation with keywords
Managing with ads expert, PPC expert and social media strategist for proper keyword selection. This will improve the sites worth.
Web Analytics
Building perfect content that is Google friendly.
Perfect SEO expertise can land you a high paying job as it's the core of complete digital marketing.
The above image shows, across the globe 89% of marketers rated SEO as a successful approach. This proves that you will at higher traffic and sales rate with right SEO approach. Also the investment made in proper SEO was a good strategy with high ROI.
Requirements:
An individual must have a bachelors degree in the marketing of digital media. Experience of two to three years is a must for working as an SEO professional.
Also read : Best SEO Techniques for Effective Ranking
Also read: Best Social Media Marketing Strategy Guide
Content marketing expert
Content marketing expert manages the marketing of content and its production. Managing the e-books, blogs, landing page writing, sales page and guest blogging. The complete content published over website or social media in textual form is the job of the content marketing manager/expert.
The responsibilities include,
Write content for the website and optimising it
Handling email communication
Regular blog post over clients site
Writing sales page(Copywriting)
Providing content for video marketing or social media marketing
The content marketer holds a great job and has a lot of work to do. Like it's a game of content, it must be top-notch. The best part is, content writers have a lot of scopes and can work for different clients simultaneously. They are freelancers and works remotely. Freelancers report their content to the digital marketing manager or clients manager for regular update. It's one of the best Digital Marketing Career Options Available for Beginners.
Requirements:
There is no particular qualification for being a content marketing expert but a degree will be an advantage. Bachelors in marketing will help you out at the start of your career. But if you have a lot of work to show and great experience then degrees are not really required.
Conclusion (Digital Marketing Career Options)
So here you have got an idea of how digital marketing is growing. We have discusses different career options you can have with specialization and knowledge. What are the qualifications you should have for great scope.
Content Writer: Harshit Agarwal