Best Crowdfunding for Business Complete Guide 2021
Crowdfunding is a method of raising a small amount of money from a large number of people for funding a startup or a project. It is done mostly over the internet.
Crowdfunding has a broad term rather than just raising funding for a project. Non-profit organization does Crowdfunding for raising donations. Crowdfunding here refers to online fundraising, social media fundraising or direct communication of the donor. For non-profits, Crowdfunding means raising money for a social cause. When it says online, that means talking to the donor via email or social media. Social media fundraising is just the same as before and directs one, donors usually communicate with the organization.
There is also Individual fundraising which is done for solving personal problems like the treatment of cancer or during the economic crisis.
According to reports. The crowdfunding market was 13.9 bn USD in 2019 and will up to triple this amount by 2026.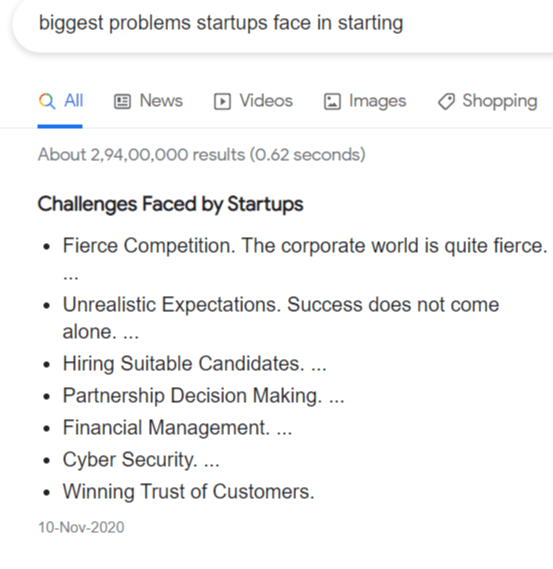 Working for a good cause or launching a startup was never easy. The biggest problem startups face in the initial state is lack of finances. Crowdfunding is one of the things superbly concerned by every new face in the business world. That's why you keep on hearing in news, this startup raised 10 billion USD of funds, 500 million USD and many ones.
Let's see from where you can get crowdfunding for your startup.

Some of the best crowdfunding sites are,
Kickstarter (Best Crowdfunding for Business)

This site is running campaigns for a decade and is the most popular site that too for a good reason. But being a well-known crowdfunding site, it's really tough to beat the competition and get funding. That means you need to create something out of the box and makes everyone curious about it. Your project must be a part of creative arts, fashion, designing or technology. Kickstarter is one such platform that can put your idea into reality in front of a large audience in one shot.
---
iFUnd Women(Best Crowdfunding for Business womens)

This platform provides funding to women entrepreneurs and as the name already suggest. It is an ecosystem created for women-led businesses for fundraising. Women are still being treated as backwards in terms of startups or businesses. It focuses on this aspect and also provides coaching or marketing.
Unlike many of the fundraising platforms, iFUnd Women platform make the entrepreneur keep the amount whatever they have raised.
---

Fundable is one of the crowdfunding platforms but a little different from most of them. Like all funding platforms take some percentage of the amount you raise as a funding fee. Whereas Fundable works on a monthly subscription. It lets you create campaigns and in return, a monthly amount is being paid to them.
Moreover, the flat fee depends on the amount you have raised and is a great deal for many campaign runners.
The problem lies, if your startup fails then you have to pay the monthly fee. So think of some amazing idea to make it a successful reality.
---

When found they were initially working for a good cause like funding for cancer treatment. But now they are working internationally and create campaigns in different industries. Indiegogo works globally for raising funds for tech industries to community improvement.
It works on a reward-based system like Kickstarter. But there are options like to keep what you raise one. It has 5% funding fees of the raised amount and majorly focuses on tech and innovation.
After Kickstarter Indiegogo is one of the best crowdfunding site globally.
---
It's one of the best equity crowdfunding platforms out there. Although there are many too based on equity crowdfunding but is something unique. The success rate is nearly 75% and that's huge. It's because Wefunder helps the startups with legal resources, mentorship and investor bases support.
Wefunder is basically for large ventures that have future plans and not for small business. Also, Wefunder is an equity-based crowdfunding site so it has more set of rules.
As we have discussed some of the most popular crowdfunding platforms and you already know which are beneficial for your business. A question is asked by the majority of new entrepreneurs is,
---
Also read: 5 Product Marketing Strategies for Selling online 2021
Also read: Digital Marketing Career Options Available for Beginners
Why crowdfunding is good for their startup?

In the initial state of startup launch, if you try to get a fund from the local investors or lenders they check your credit history. But in crowdfunding, your pitch is all that matters. It's one of the best ways for startups with no credits and zero past experience.
Crowdfunding also helps the startups to know the actual worth of the idea and whether it will perform great in the market or not. Also in equity crowdfunding, the investor's consultation and evaluation are done to know that the idea is worthed or not.

Crowdfunding aims to boost your business and provides a perfect flow of capital. There are plenty of success stories due to crowdfunding but there's no magical power. You have to build something really good to meet the need of the society and market.
---
Conclusion for Best Crowdfunding for Business
The age of startups and investment is a big factor in this process. Crowdfunding is helping millions of startups to massive success. It's not the only way to succeed and get funding but one of the way. Think of solving the modern issues with the best ideas. That's how you can put creativity into the world.
Content writer : Harshit Agarwal